EXPLORE THE TASTE OF THAILAND WITH OUR SIAM THAI DUNDRUM MENU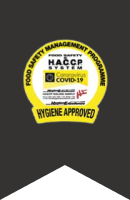 Two course lunch for €23.95
Includes starter plus main course with dessert (Thai jasmine rice also available)
Fried rice, chips, noodles or brown rice is €1 extra. Duck will cost €5 extra.
Speciality teas and coffees €1.50 extra
EARLY BIRD DINNER FOR €33.95
Monday to Saturday – 3.30 to 6.30 PM | Sunday/Bank Holiday – 2.00 to 6.30 PM
Includes starter plus main course with a choice of beverage (filter tea/coffee/jasmine tea) 
Main Courses are all served with steamed rice, fried rice, brown rice, noodles or chips in the Early Bird deal
Add any dessert for €5, Aromatic Duck for €6.00, Duck for €5.00, Fish/Jumbo Prawns for €4.00 extra
Cappuccino, espresso, latte, americano and speciality teas will cost €1.50 extra
HAPPINESS GIFTED, TASTE DELIVERED!
Get your personalised Siam Thai Gift Vouchers now!
SIAM'S LOYALTY PROGRAM REWARDS YOU EVERY TIME YOU VISIT!
Be the first to receive updates on exclusive events, secret menus, special offers/discounts, loyalty rewards & more!