Love the flavours of thailand with siam thai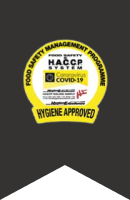 TWO COURSE LUNCH FOR €23.95
Includes starter plus main course with dessert (Thai jasmine rice also available)
Fried rice, chips, noodles or brown rice is €1 extra. Duck will cost €5 extra.
Speciality teas and coffees €1.50 extra
EARLY BIRD DINNER FOR €33.95
Monday to Saturday – 3.30 to 6.30 PM | Sunday/Bank Holiday – 2.00 to 6.30 PM
Includes starter plus main course with a choice of beverage (filter tea/coffee/jasmine tea) 
Main Courses are all served with steamed rice, fried rice, brown rice, noodles or chips in the Early Bird deal
Add any dessert for €5, Aromatic Duck for €6.00, Duck for €5.00, Fish/Jumbo Prawns for €4.00 extra
Cappuccino, espresso, latte, americano and speciality teas will cost €1.50 extra
Enjoy with

Siam Gift Vouchers
Let the good times roll with our gift vouchers! Tap the button to get your own customised Siam Gift Vouchers in a jiffy!
GET REWARDED FOR EVERY VISIT AND PURCHASE WITH SIAM'S LOYALTY CARD!
Be one among our 10,000+ loyalty members! With Siam's Loyalty Card, you get access to exclusive events, secret menus, special offers/discounts, loyalty awards, and much more!